May
12
2021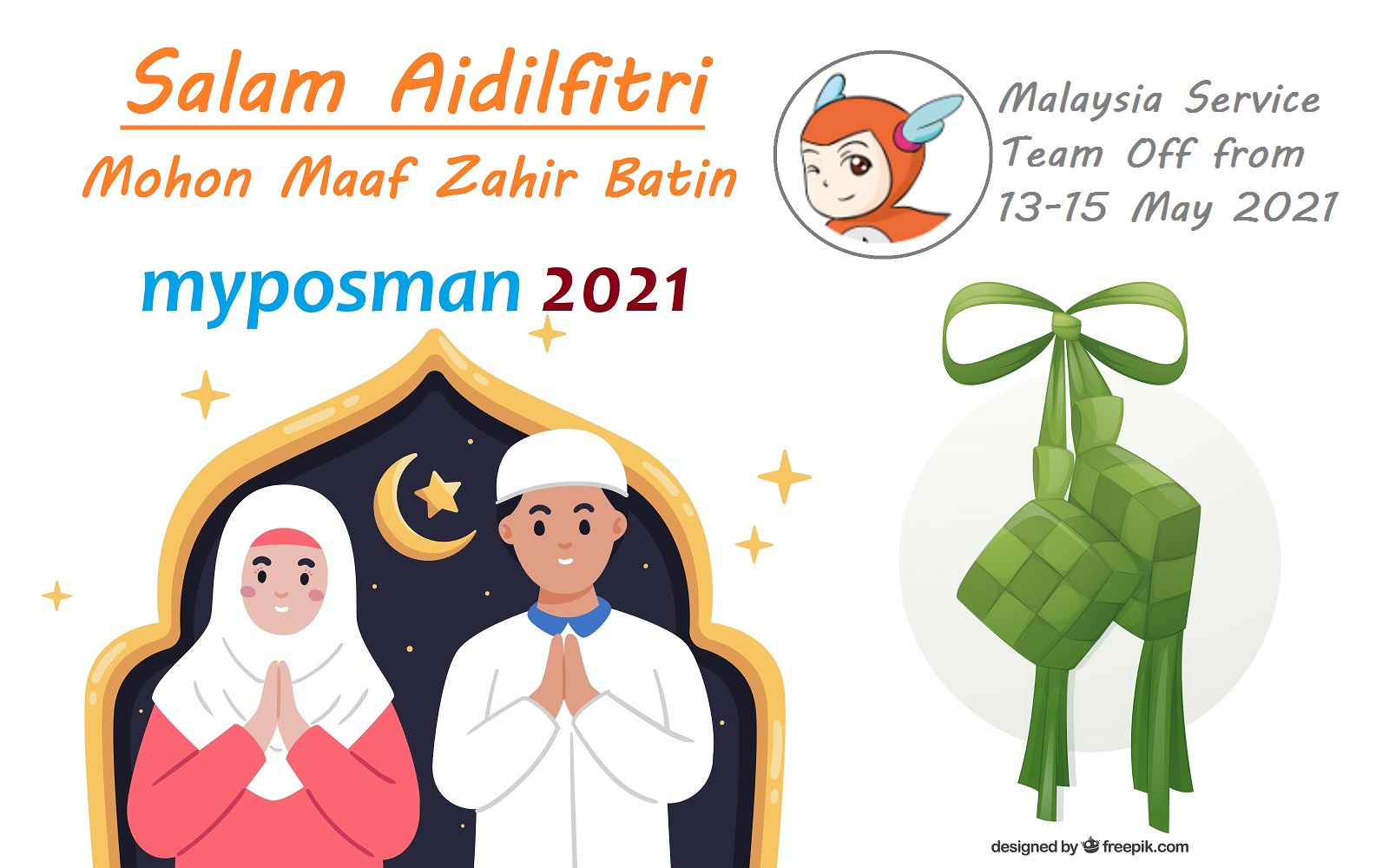 Dear Customers,
In co-operate with Malaysia Hari Raya Aidilfitri holiday, myposman Malaysia service team will be off from 13 May 2021 untill 15 May 2021.
Finally wishing all, Selamat Hari Raya Aidilfitri to all our Muslim customers. Mohon Maaf Zahir dan Batin.
12-May-2021
--------------
Pelanggan yang dihormati,
Sempena Hari Raya Aidilfitri Malaysia, pasukan perkhidmatan myposman Malaysia akan bercuti dari 13 Mei 2021 hingga 15 Mei 2021.
Myposman ingin mengucapkan Selamat Hari Raya Aidilfitri kepada semua pelangan yang dihargai. Maaf Zahir dan Batin.
12-Mei-2021